Ice sculptures make their dazzling return to First Night Boston! Sculptures will be located in City Hall Plaza and feature iconic Boston landmarks. They will be available for public viewing from 12:00 noon to 12:30 AM on December 31.
Ice sculpture completion time is always weather-dependent, so don't be surprised if you see our ice carvers making some final touches in the first part of New Year's Eve.
New this year, we've teamed up with Boston Harbor Now to include its Ice Sculpture Stroll as a part of First Night Boston. The Stroll places ice sculptures along the waterfront of Boston Harbor.
To be involved in the First Night Boston Ice Sculpture program, and to sponsor your own ice sculpture, please reach out to us at info@firstnightboston.org.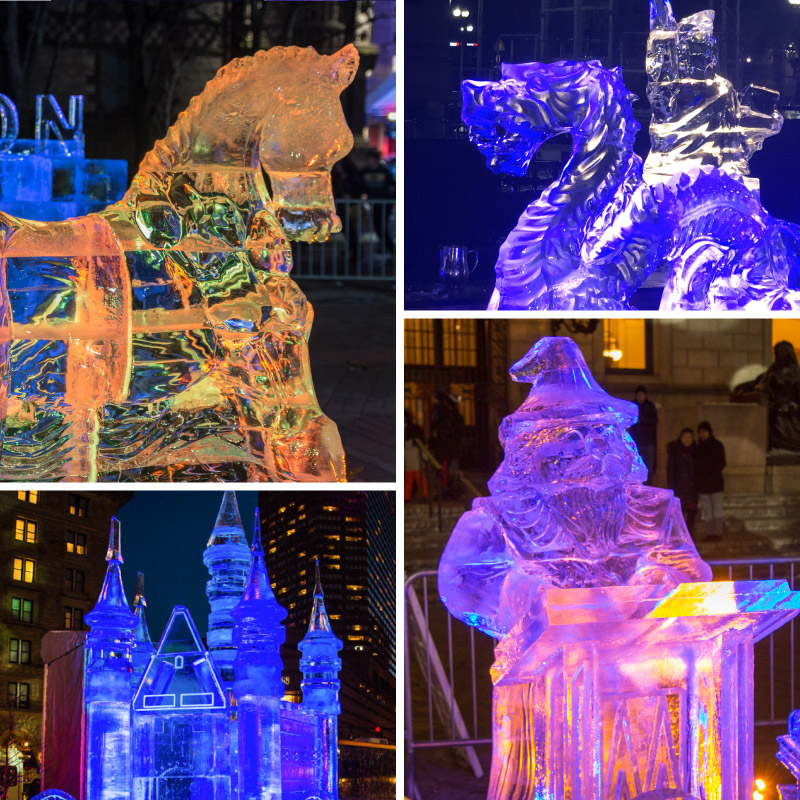 ---
Past First Night Ice Sculptures
Ice Sculpture Map
Explore the interactive map below for ice sculpture locations.