Ice sculptures make their dazzling return to First Night Boston! This year's sculptures, themed "The 250th Anniversary of the Boston Tea Party," will bring an ice-themed peek into a historic moment. Sculptures will be located in Copley Square in front of Trinity Church on New Year's Eve, and available for public viewing from 12:00 noon to 12:30 AM. Additional sculptures will be displayed around Boston Public Library.
Ice sculpture completion time is always weather-dependent, so don't be surprised if you see our ice carvers making some final touches in the first part of the day. Please do not attempt to throw the ice sculptures into Boston Harbor as a form of protest.
Sketches of First Night 2023 sculptures will be revealed in the upcoming weeks.
---
Ice Gallery Participants: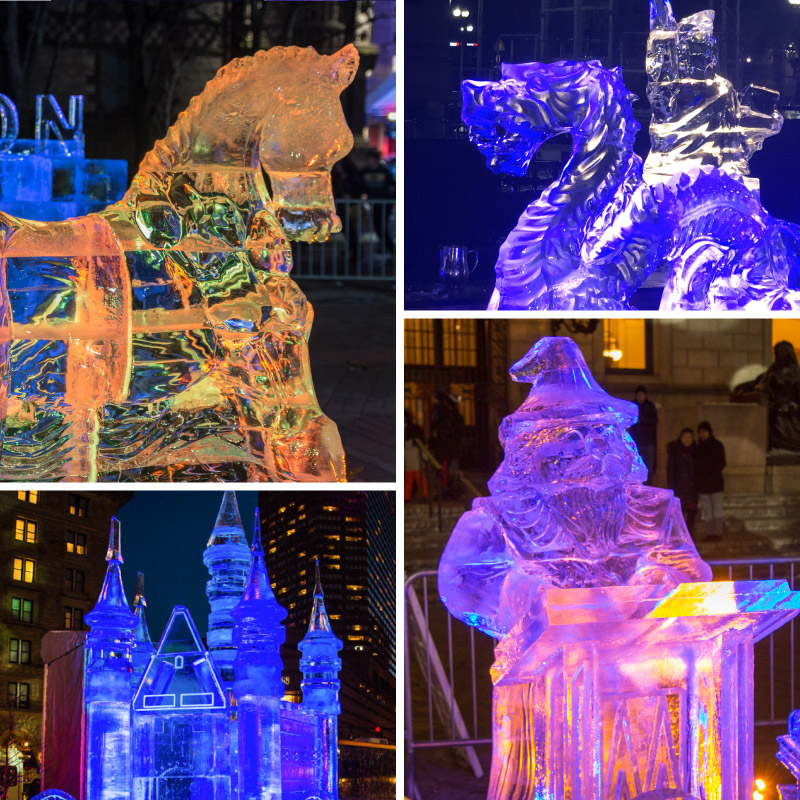 ---
Past First Night Ice Sculptures